Welcome! bylee design is the design studio of Bernee Lee. She is a curious-minded thinker, human-centered designer, and a multi-cultural award-winning designer with 15 years experience in creative design, print production and idea implementation.
ID: IT Company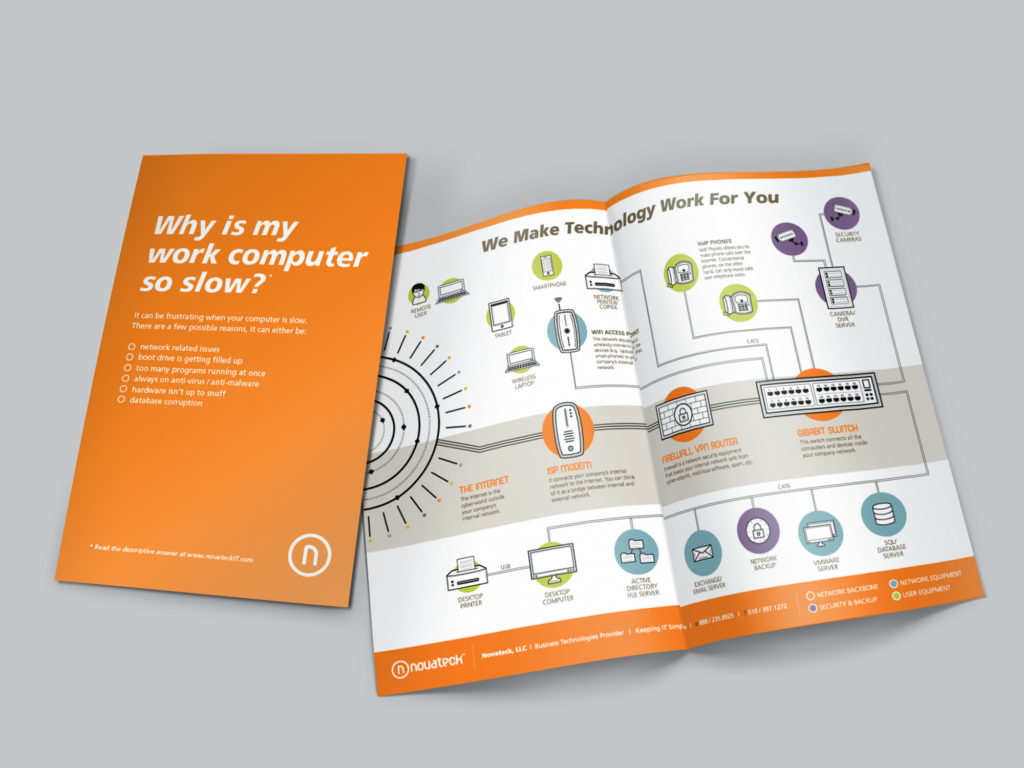 After a decade, Novateck, an IT company, wanted to grow its clientele but knows that its current identity would not capture the market they intend to reach. Novateck was ready for a change and approached Bernee to help take Novateck to the next level.
Highlights
+     The 180˚ identity re-brand on Novateck.
+     Learning about the inspiring story of how Novateck started.
+     Thorough market and product research led to client empathy.
+     Creative directed their brand identity for all business digital, print, and environment collateral.
+     Develop a strategic infographic brochure that provided efficiency and an increase in their ROI.
Results
+     Streamlined the buy-in process which eliminated the standard brochure and scheduling a presentation pitch.
+     The Novateck re-brand changed the way how clients perceived them.
+     It brought people to think and behave differently. It brought trust, engagement, and pride.
+     New contracts were signed from the first initial launch and are continuing to gain new clients.
+     It reached multiple stages of targeted financial goals.
Service:
brand audit, industry market research (competition), competitive analysis (UVP), customer experience design, brand identity proposal, brand design strategy, UX strategy, go-to-market strategy, creative campaigns
Deliverables:
logo design, brand logo identity scheme, brand taglines, brand ads, business presentation, informative brochure, branded contracts, business cards, letterhead, E-signatures, branded company credit card, staff uniforms (White Shirts, Polo Shirts, Baseball Caps), lanyards, IDs, event display, website, copy editing, branded company car and van wrap
CEO's Response
Bernee and her team have been instrumental to my business success. Her design and marketing insight is phenomenal. Her creativity on the revamp of the company's identity has transformed Novateck into a dynamic and respectable perception. She is a hard worker and she is easy to work with. I can't say enough about her and her quality work.