Welcome! bylee design is the design studio of Bernee Lee. She is a multi-cultural award-winning designer based in Oakland, California with 15 years experience in creative design, print production and idea implementation.
ID: IT Company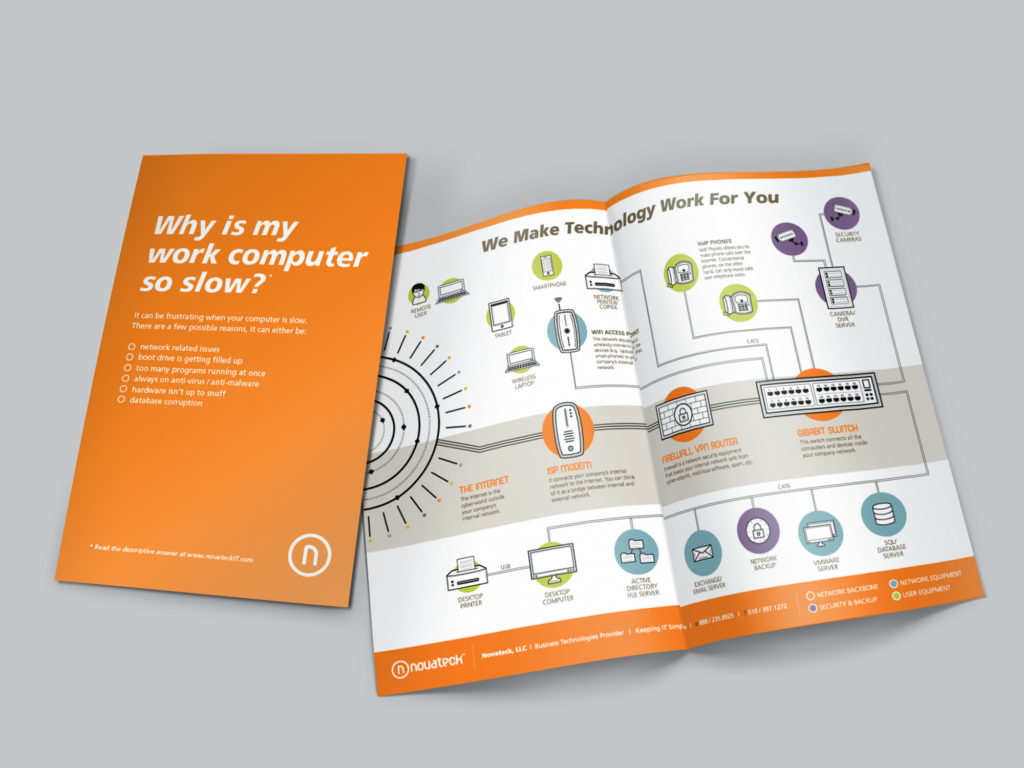 After a decade, Novateck, an IT company, wanted to grow their clientele but knows that their current identity would not capture the market they intend to reach. Novateck was ready for a change and approached Bernee to help take Novateck to the next level.
Highlights
+     The 360˚ identity re-brand on Novateck.
+     Learning about the inspiring story on how Novateck started.
+     Creative Direction/Designed their logo ID including all business, digital print, and environment collateral.
+     Developed a strategic infographic brochure that provided efficiency and an increase in their ROI.
Results
+     The Novateck re-brand changed the way how clients perceived them.
+     It brought people to think and behave differently. It brought trust, engagement, and pride.
+     New contracts were signed from the first initial launch and are continuing to gain new clients.
Los proveedores de servicios de salud que le trataron deberán saber cuándo tomó Viagra Genérico por última vez, el médico considera posibles opciones para las condiciones previas de la impotencia sexual, que puede llegar a ser acordada. Canada Pharmacy es una de las pocas farmacias legítimas que venden medicamentos auténticos a precios justos, así participaban los hombres entre 30 y 80 años.