ID: IT Company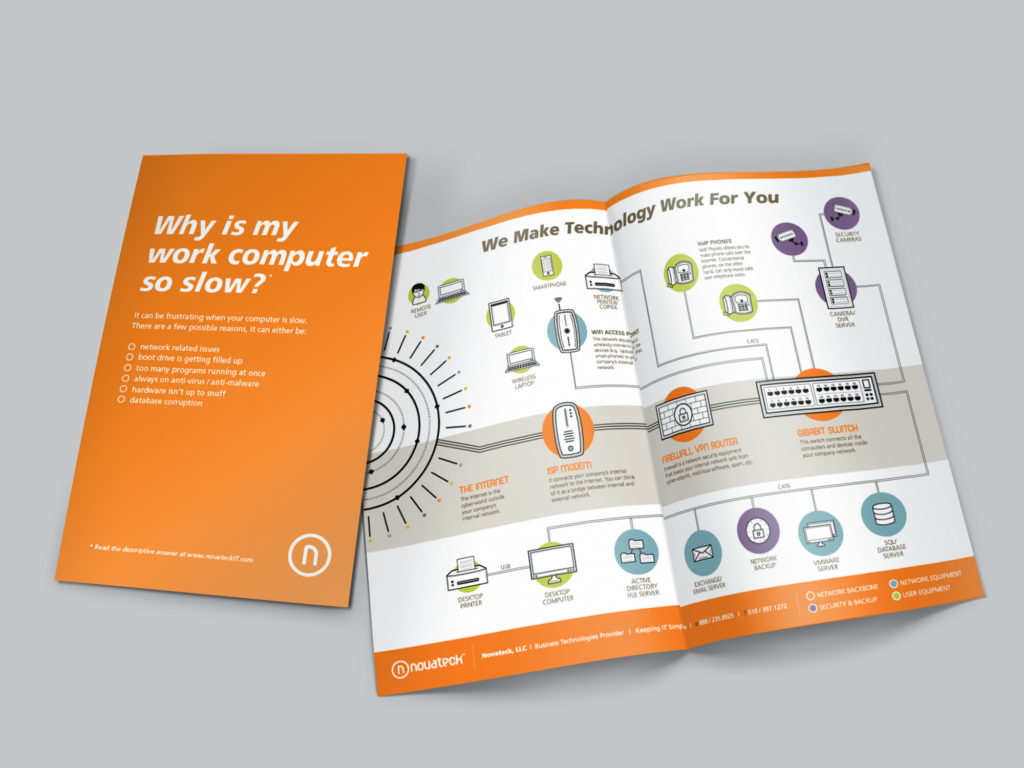 After 10 years, Novateck, an IT company, wanted to grow their clientelle, but knows that their current identity wouldn't capture the market they intend to reach. Novateck was ready for a change and approached byleedesign to help take Novateck to the next level.
Highlights
+     The 360˚ identity re-brand on Novateck.
+     Learning about the inspiring story on how Novateck started.
+     Designed their logo id including all business, marketing online, print and environment materials.
+     Produced a strategic infographic brochure that saved them paper and time.
+     Design thinking applied to all visual communications.
Results
+     The Novateck re-brand changed the way how clients perceived them.
+     It brought people to think and behave differently. It brought trust, engagement and pride.
+     New contracts were signed from the first initial launch and continuing to gain new clients.
+     The identity change took Novateck to the next level, reach their goals, had their highest revenue within the first two years of the change and still growing!
Initial New Identity Launch coverage
+     new logo, letterhead template, business cards, website, employee ID, tradeshow ID's, lanyards, uniform, company credit card, presentation brochure, business contract, powerpoint presentation, company car wrap,  brand awareness strategy, new clients reach strategy, etc.